We are the commercial cleaning experts.
Welcome to ServiceMaster Clean Montréal Centre
ServiceMaster Clean of Montreal provides commercial cleaning services to the Montreal area, Laval and the South Shore. Our services include carpet cleaning, chair and fabric panel cleaning, hard surface floor care, as well as other specialty commercial cleaning services.
We offer restorative and monthly maintenance carpet cleaning programs using both wet and dry cleaning methods.
ServiceMaster Clean of Montreal offers proprietary and certified ''Green'' cleaning products.
For over 35 years, we have provided outstanding commercial cleaning services to our customers in the Montreal area. We are so confident that you will feel the same way about our service; we guarantee it!
For emergency cleaning after fires and floods, 24 hours a day, please call 514-694-6669.
PREVENTATIVE CLEANING AND DISINFECTION SERVICES
For years, ServiceMaster Clean Montréal Centre have been the experts in creating clean, safe and healthy workplace environments. Our experience and training afford us the ability to promote safe practices for infection prevention within all businesses.
In these unprecedented times, we are ready to respond with effective and customizable solutions. ServiceMaster Clean Montréal Centre provides a full range of cleaning and disinfection services that will help to keep your workplace healthy and productive.
GET A FREE ASSESSMENT
COVID-19 FAQs
What is an emerging infectious disease?
The Centers for Disease Control and Prevention (CDC) defines infectious diseases as "illnesses caused by germs (such as bacteria, viruses, and fungi) that enter the body, multiply, and cause an infection." Depending on the disease, there are different ways that it can be spread:
From one person to another
Through germs carried in air, water, food, or soil
By insects, ticks, or animals
Emerging diseases are infections that have increased recently or are threatening to increase in the near future. These infections could be
Newly discovered
Completely new to an area
Reappearing in an area
Caused by bacteria that have become resistant to antibiotics
Source - https://www.cdc.gov/ncezid/who-we-are/about-our-name.html
MORE COVID-19 FAQS
News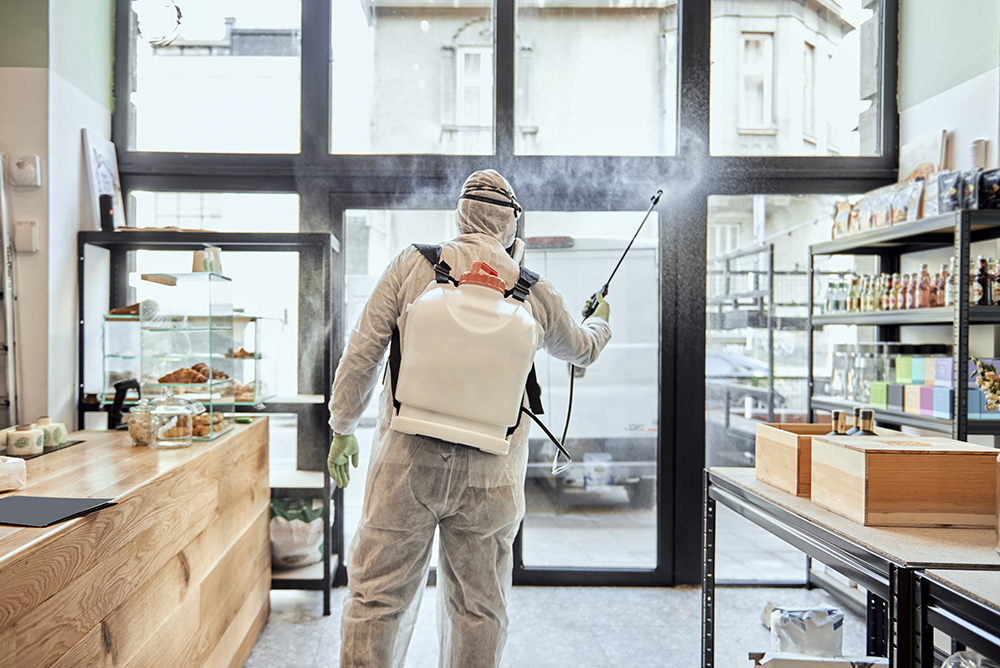 How Does Electrostatic Disinfection Work?
Electrostatic spray technology is the most efficient system for disinfecting surfaces in facilities of any size, but it is especially valuable for use in large area environments because is saves time and effort, and it can disinfect places that are difficult to reach when using other methods.
About Us
We have been serving the Montreal area for over 35 years. We offer the following services: carpet maintenance programs, deep cleaning of carpets, deep cleaning of chairs and fabric panels, complete cleaning of workstations and kitchen cleaning. We also offer cleaning of computer rooms with hepa f
Guaranteed Service
No other vendor offers the quality of service and degree of commitment as consistently or as affordably as ServiceMaster Clean. We are so confident in our performance, we guarantee it!
Our expertise, dedication and value-added services make us the best commercial cleaning choice for your business.
GET A FREE ASSESSMENT