We are the commercial cleaning experts.
Welcome to ServiceMaster Clean Montréal Centre
ServiceMaster Clean of Montreal provides commercial cleaning services to the Montreal area, Laval and the South Shore. Our services include carpet cleaning, chair and fabric panel cleaning, hard surface floor care, as well as other specialty commercial cleaning services.
We offer restorative and monthly maintenance carpet cleaning programs using both wet and dry cleaning methods.
ServiceMaster Clean of Montreal offers proprietary and certified ''Green'' cleaning products.
For over 35 years, we have provided outstanding commercial cleaning services to our customers in the Montreal area. We are so confident that you will feel the same way about our service; we guarantee it!
For emergency cleaning after fires and floods, 24 hours a day, please call 514-694-6669.
PREVENTATIVE CLEANING AND DISINFECTION SERVICES
For years, ServiceMaster Clean Montréal Centre have been the experts in creating clean, safe and healthy workplace environments. Our experience and training afford us the ability to promote safe practices for infection prevention within all businesses.
In these unprecedented times, we are ready to respond with effective and customizable solutions. ServiceMaster Clean Montréal Centre provides a full range of cleaning and disinfection services that will help to keep your workplace healthy and productive.
GET A FREE ASSESSMENT
COVID-19 FAQs
How do coronaviruses spread?
Human coronaviruses cause infections of the nose, throat and lungs. They are most commonly spread from an infected person through:
respiratory droplets generated when you cough or sneeze
close, prolonged personal contact, such as touching or shaking hands
touching something with the virus on it, then touching your mouth, nose or eyes before washing your hands
Current evidence suggests person-to-person spread is efficient when there is close contact.
Source — https://www.canada.ca/en/public-health/services/diseases/2019-novel-coronavirus-infection/prevention-risks.html#h
MORE COVID-19 FAQS
News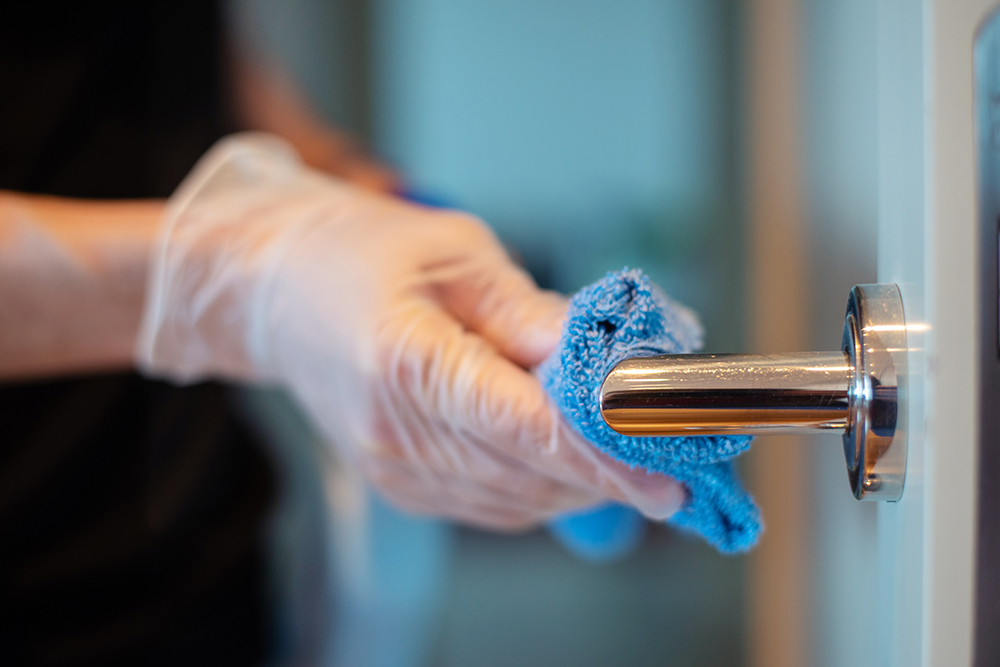 Get ready for the New Year with Protect-3 Advance
With the concern for infection risk from both COVID-19 and the flu this year, the upcoming holiday season is an ideal time for businesses to arrange for detailed deep cleaning and disinfecting services in preparation for the new year. When many facilities are closed and most staff are away, the holidays offer a perfect opportunity for cleaning technicians to access and target areas not included in regular cleaning routines during the rest of the year.
About Us
We have been serving the Montreal area for over 35 years. We offer the following services: carpet maintenance programs, deep cleaning of carpets, deep cleaning of chairs and fabric panels, complete cleaning of workstations and kitchen cleaning. We also offer cleaning of computer rooms with hepa f
Guaranteed Service
No other vendor offers the quality of service and degree of commitment as consistently or as affordably as ServiceMaster Clean. We are so confident in our performance, we guarantee it!
Our expertise, dedication and value-added services make us the best commercial cleaning choice for your business.
GET A FREE ASSESSMENT